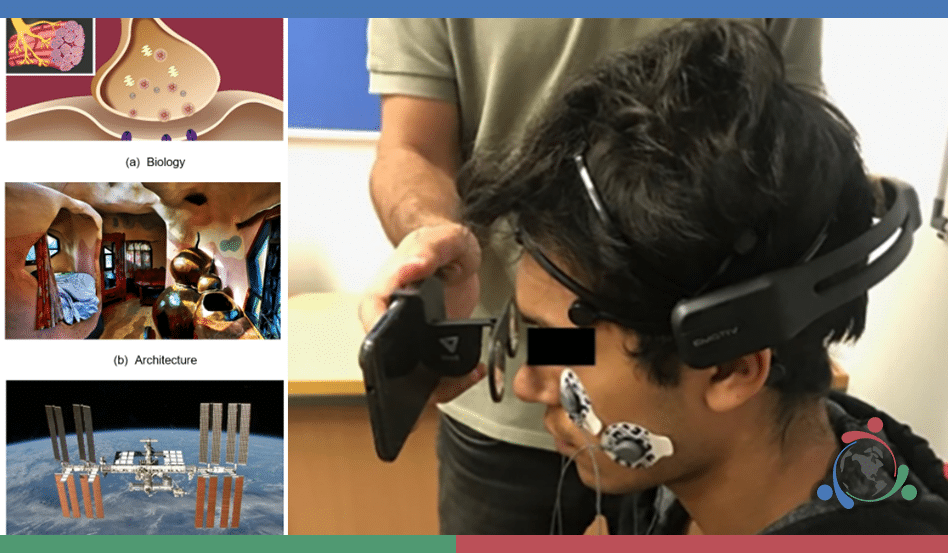 Three-dimensional (3D) video is a powerful feature of Virtual Reality (VR) because it fully envelopes the viewer within a panoramic scene. The effect is similar to sitting in a darkened planetarium, convinced that you have been transported to the center of our universe.
But is 3D video just another way to watch content or could there be deeper implications for learning and psychology? A recent study set out to determine this by comparing the psychological state and learning ability of subjects who were shown the same three videos in 2D conditions and in 3D conditions (VR).
As they viewed the videos, their brain signals (EEG signals) and facial reactions (EMG signals) were recorded using a value called fractal dimension. Researchers then developed a universal formula to compare the fractal dimension between the two types of viewing experiences.
The results revealed that "the EMG signal had a greater value of the fractal dimension in response to 3D videos compared to 2D videos, indicating that the EMG signal is more complex in response to 3D videos compared to 2D videos. In other words, the facial muscles are more engaged with stimuli where they are presented in 3D rather than in 2D."
With regard to learning ability, "the rate of correct responses to the questions posed after watching the 3D video was 92.60%, which was higher than that obtained after the 2D videos at 80.87%. This difference suggested that the 3D videos resulted in greater attention paid to the details of videos and therefore increased the learning ability of the students."
It is worth noting that the headset used in this particular study was based on cellular phone technology and not the latest, much more powerful headsets now in the marketplace. Given the level of clarity and freedom of movement now available, another study with updated hardware should be considered.
The Foretell Reality platform includes the ability to view 3D video within an environment alone or with others in real time. Some use cases include social viewing, mindfulness training, pain distraction, and exposure therapy. Request a demo to experience it yourself.