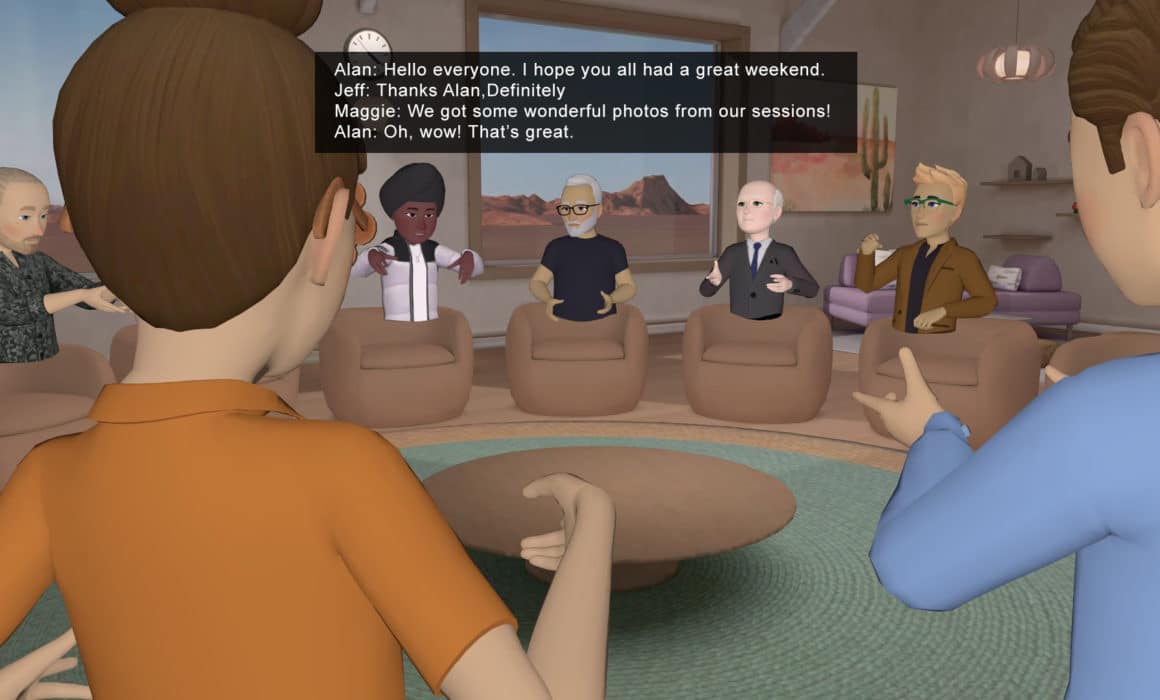 At Foretell Reality, our mission has always been to create inclusive and immersive experiences that enhance human interaction. We believe that emerging technology should be accessible to everyone, regardless of their abilities or preferences. This month, we are thrilled to showcase our commitment to accessibility and highlight the various options we have integrated into our platform to enhance user experiences for individuals with diverse needs.
1. Closed Captioning for a Seamless Visual Experience
Understanding the importance of accessibility in media content, we have taken significant steps to ensure no one is left out of the experience. With the addition of closed captioning, our users can now enjoy private and group conversations, irrespective of hearing impairments. Whether it be a group conversation or a one-to-one private chat, closed captioning ensures that the narrative reaches everyone.
2. Enlarged Text for Improved Readability
We recognize that users may have varying visual capabilities, and reading small text can be a challenge for some. To address this, we've introduced an option to enlarge text across our entire UI system, including notifications, closed captioning, and tooltips. By making text size customizable, users can adjust it to suit their comfort and avoid eye strain, providing a more enjoyable reading experience for all.
3. Real-Time Spoken Notifications for Visual Impairments
For individuals who face difficulties in visually identifying notifications, we've incorporated a spoken notification feature. Users now have the option to receive the notifications in spoken form, ensuring they never miss an essential update.
4. Optimized App for Colorblindness
Accessibility shouldn't be limited to 95.5% of the population with great color vision. Color plays a significant role in design and user interfaces, especially in VR. Foretell's new design ensures that vital information is conveyed through visual cues such as tooltips, icons, and animations, allowing colorblind users to engage seamlessly with the platform. We have also redesigned the color scheme to be higher in color contrast, accommodating the potential needs of those who are colorblind.
5. Single-Hand Mode for Different Levels of Mobility
For individuals with both temporary and permanent mobility issues, we've implemented a single-hand mode feature. Navigating through our platform using just one hand is now possible, providing greater convenience to those who may have limited mobility.
At Foretell Reality, accessibility is an ongoing journey, and we remain committed to continuously improving and expanding our features to cater to diverse needs. We firmly believe that everyone should have the opportunity to explore and enjoy the wonders of virtual reality and related technologies.
VR is a technology that can unite people from all walks of life but is still behind on some critical accessibility features offered in other devices like phones and computers. At Foretell, we are mindful of the different population segments, as we enhance our platform to foster a culture of inclusivity and empowerment.
Stay tuned for more updates on accessibility and other exciting features from Foretell Reality!