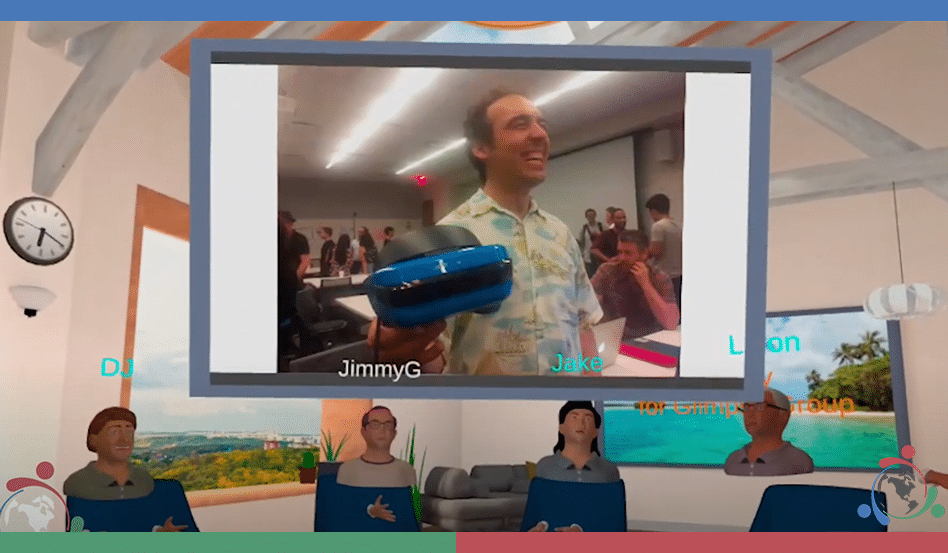 As part of an 'Exploring Entrepreneurship' class, business school students at Fordham University in New York are engaging in social VR simulations designed to improve their soft skills aptitude by focusing on areas like negotiation, public speaking, confidence, and active listening.
In a recent Washington Post article highlighting the partnership, Lyron Bentovim, Chief Executive of the Glimpse Group which is Foretell's parent company, commented: "Your brain actually assumes you've experienced the simulated environment, and it brings educational concepts to life for students. When they leave class, they don't say, 'We learned about negotiating today'; they say, 'I negotiated today,' or, 'I led a business meeting today.'
As anonymous avatars, students can change their appearance and alter their voice to take on any role in a given scenario. And while those in VR are immersed in highly life-like experiences, their colleagues without headsets can learn from viewing the action on any monitor while also providing feedback in real time.
Foretell Reality worked closely with Fordham to develop learning environments that replicated real world scenarios students would face after graduation. Students wore Oculus stand-alone headsets which allowed them to move comfortably, further creating a sense of immersion.
Foretell Reality is an enterprise VR solution for interpersonal communication and business collaboration. Learn more here.