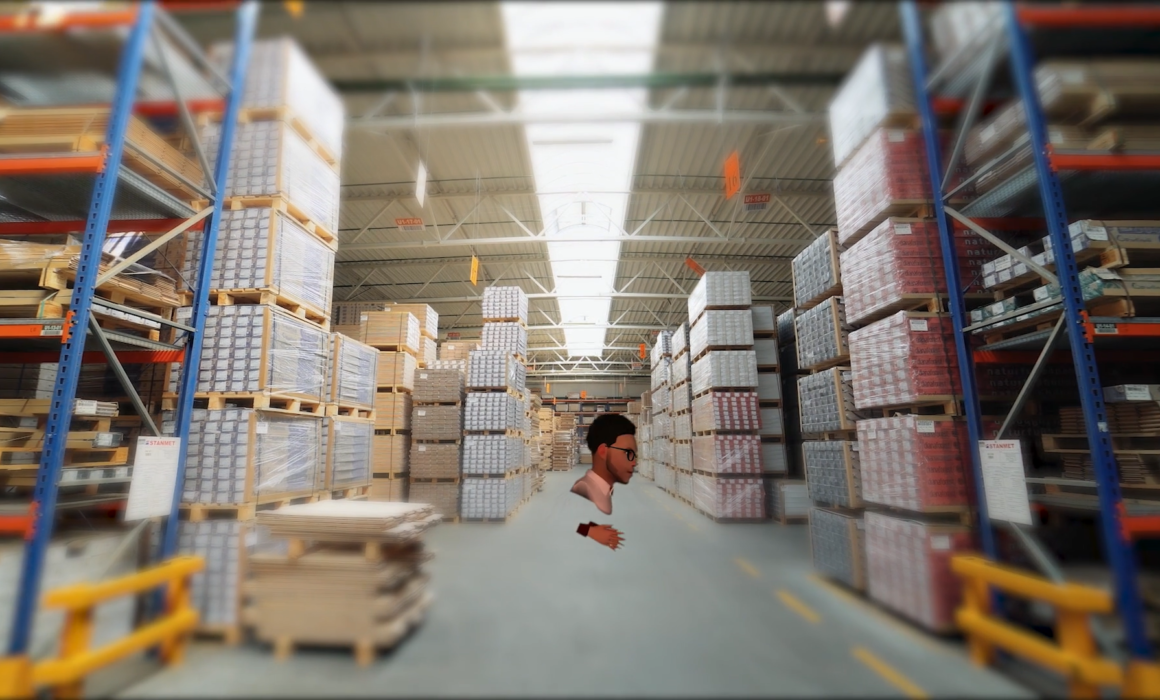 Learning in VR
The ability to embody a role in learning experiences has proven to speed learning. Virtual Reality (VR) technology allows for completely immersive and engaging training experiences where learners are not just observers or note-takers, but become active participants in their training. At the same time, VR has a unique ability to surround the learner with content, guidance, and feedback that offers a different way of learning than any other technology or toolkit (Adept XR).
Training Solutions
Training is shown to be one of the factors that influence new employee happiness and retention (Lauhman, 2020). In fact, organizations with a strong onboarding and training process improve new hire retention by 82% and productivity by over 70% (Gayatri, 2020). In contrast to in-person and online training, new employee training in VR can be done at any given time or location, without any external distractions. With remote jobs rising in number, VR is in a unique position to help thousands of employers and employees worldwide.
In manufacturing companies, employees who received training in VR or AR produced 30% more goods that met quality standards, made nearly 40% fewer errors than traditionally trained employees, and completed tasks 3.25x faster than traditionally trained employees. (Zawadski, 2020). Plus, by investing in VR headsets for employee onboarding, technology services company Accenture reduced their onboarding costs by an estimated 96.4%. This goes to show that VR can revolutionize not only training programs and their satisfaction but also the future performance of a company.
Just a few other commercial companies that use VR training for their employees are Goodway, Walmart, Porsche, KFC, Lufthansa, and H&R Block. The returns that they are seeing are incredible: After implementing VR training to improve the customer experience, H&R Block employees reported learning essential skills to manage difficult conversations. As a result, the company saw a 50% decrease in dissatisfied customers, a 9.9% decrease in customer handling times, and significantly faster issue resolution times among the representatives who completed the program.
The best part is that VR training can be adapted to any company and need. Without the need for extra personnel, gathering everyone together in a physical space, or programming activities for each new cohort, VR training solutions create a fun and effective learning experience that can be tailored to any company and training. The sky is the limit in terms of physics, equipment, and environments that can be featured in an experience. Not only do you feel like you are meeting new people, but thanks to the practice you get, your confidence increases as well.
Summary
VR provides a fun and immersive way to start learning a new skill, a new job, or even an entirely new career. It has shown benefits across manufacturing, service, and healthcare companies, as well as the military. By taking away the pressure of failure, VR training eases the learning curve. Plus, it drastically reduces the time, effort, and capital required from companies, and increases employee satisfaction.
Foretell Reality
Foretell Reality offers customized training solutions for educational institutions, enterprises, and hospitals. The Foretell platform supports as many as 25 learners at once, so your teams can learn from each other, and get to know their coworkers. We provide detailed analytics and feedback based on body language and speech, as well as performance improvements over time. Please visit our website for more information or to schedule a demo.