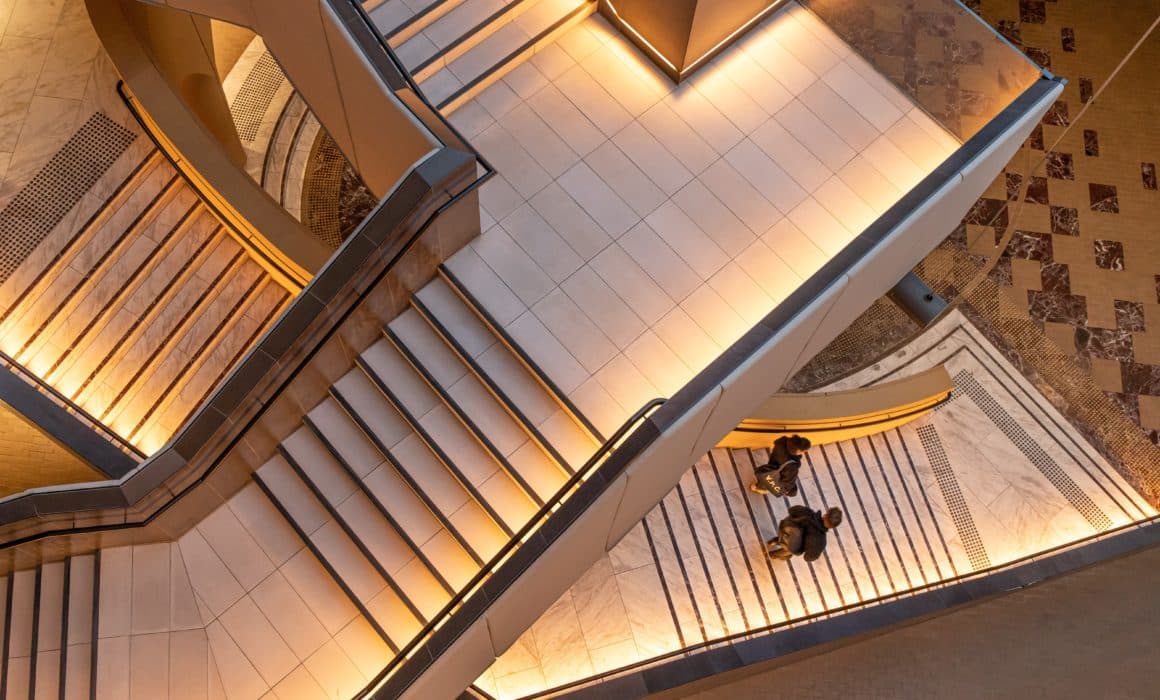 Capacities of VR
Virtual reality (VR) is a computer-generated technology that creates immersive and interactive experiences transcending physical boundaries. Currently used by clinicians and therapists alike, VR can assist many types of physical and mental rehabilitation programs. This includes the clinical assessment, training, and feedback on performance for spatial navigation challenges.
VR helps scientists measure the strategies different age groups and primate species use for navigation. In evolutionary psychology, it is used to test spatial cognitive abilities such as learning, memory, and spatial navigation. Studies examine navigation through mazes and environments with various 3D and 2D landmarks and sometimes track neural activity.
Researchers use VR in one of the most challenging areas in neuroscience: the investigation of cortical mechanisms. It is technically challenging to perform neurophysiological recordings on people who move freely and navigate various scenarios throughout the day. So, VR offers control over landmarks, distractions, and spaces to assess attention and behavior.
Treatment and Rehabilitation
A study shows that VR can help neurologically assess and rehabilitate conditions such as spatial disorientation. Spatial disorientation is a severe case of difficulty navigating all types of environments, new or routine, commonly caused by brain damage. A verbally-guided VR-based navigation training program improved route finding for 11 participants with spatial disorientation.
VR training could also help treat landmark agnosia, a condition where patients cannot locate landmarks in the real world, impairing their navigation. Trials were even successful with more common conditions such as amnesia. These simulations have shown to have ecological validity, as virtual representations of real-life environments have successfully trained individuals to navigate real-life environments.
One key benefit to spatial navigation training is protecting the hippocampus against age-related changes during early and late adulthood. With VR, training can be done from anywhere in the world and with fewer physical barriers to accessibility. Since there are over 171 million VR users worldwide, implementing spatial navigation training in VR games could also achieve widespread preventative success.
Foretell Reality
Foretell Reality is an inclusive social VR platform where up to 15 active users can meet for live therapy and support groups. In the app, users can walk or teleport around open spaces, exploring private and public environments. Some spaces also provide navigation simulations such as mazes that allow for real-time spatial navigation training with professionals.
References:
Virtual reality in neurologic rehabilitation of spatial disorientation – PMC (nih.gov)
VR Training with Spatial Knowledge and Navigation (1library.net)
Spatial navigation training protects the hippocampus against age-related changes during early and late adulthood – ScienceDirect
Virtual reality in neurologic rehabilitation of spatial disorientation – PMC (nih.gov)
Landmark Agnosia: Evaluating the Definition of Landmark-based Navigation Impairment | Archives of Clinical Neuropsychology | Oxford Academic (oup.com)
Landmark Agnosia: Evaluating the Definition of Landmark-based Navigation Impairment | Archives of Clinical Neuropsychology | Oxford Academic (oup.com)
The Hippocampus in the Limbic System (thoughtco.com)
23 Amazing Virtual Reality Statistics [2022]: The Future Of VR + AR – Zippia