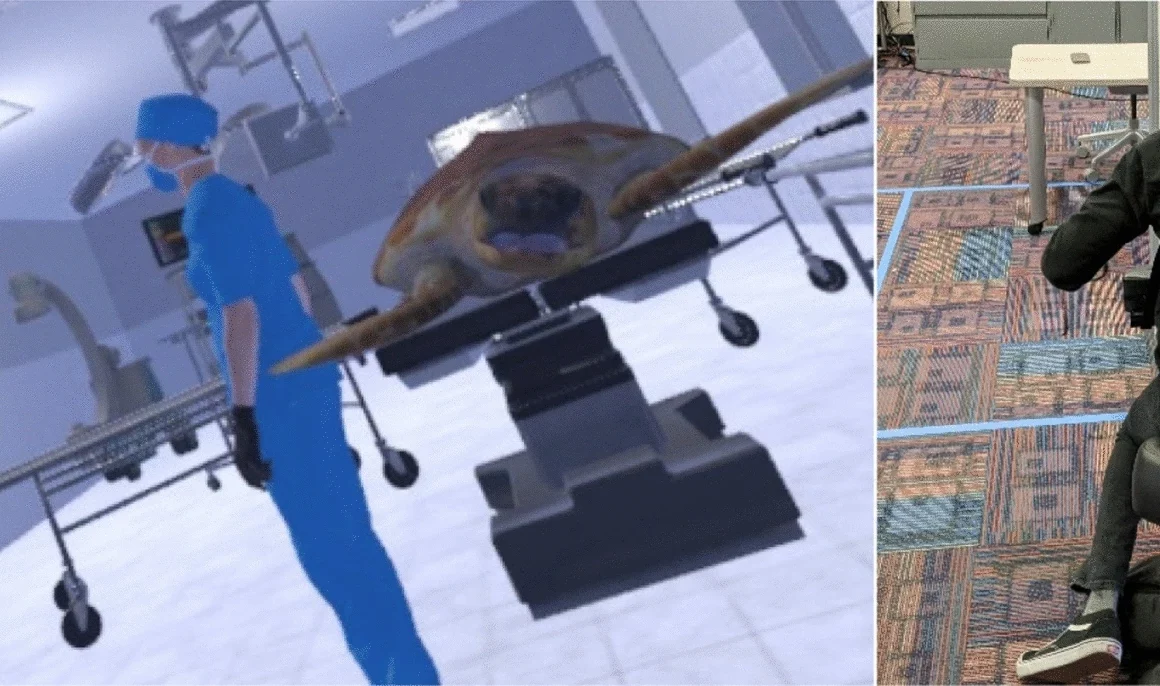 As environmental catastrophes are increasing, Daniel Pimentel at the University of Oregon wondered whether Body Transfer using virtual reality (VR) would help humans to identify with other animals and increase the empathy required for strong conservation efforts.
Body Transfer, sometimes referred to as body ownership, is an illusion that tricks the mind using visual and sometimes haptic input into experiencing the embodiment of another human or animal. Through an immersive 15-minute VR simulation participants in Pimental's study experienced the plight of an endangered loggerhead sea turtle as it navigated (often man-made) hazards from birth to adulthood, including treacherous obstacles like fishing nets. Participants were given a firsthand perspective through a specially designed chair that mimicked a sea turtle's paddling posture (they perceived their own arms as flippers), and through haptic vibrations along their spine when they encountered motor vibrations of nearby boats.
Through a series of four experiments, Pimental and fellow researchers concluded that virtual embodiment of a sea turtle can offset compassion fade, which is an inverse relationship wherein empathy actually decreases as the (human or non-human) casualty victim count increases. Moreover, Body Transfer allowed participants to see other turtles in the simulation as part of their in-group, thereby facilitating reciprocal altruism, and that embodiment of the sea turtle increased the threat perception, influencing the amount of money that participants donated to hypothetical conservation efforts.