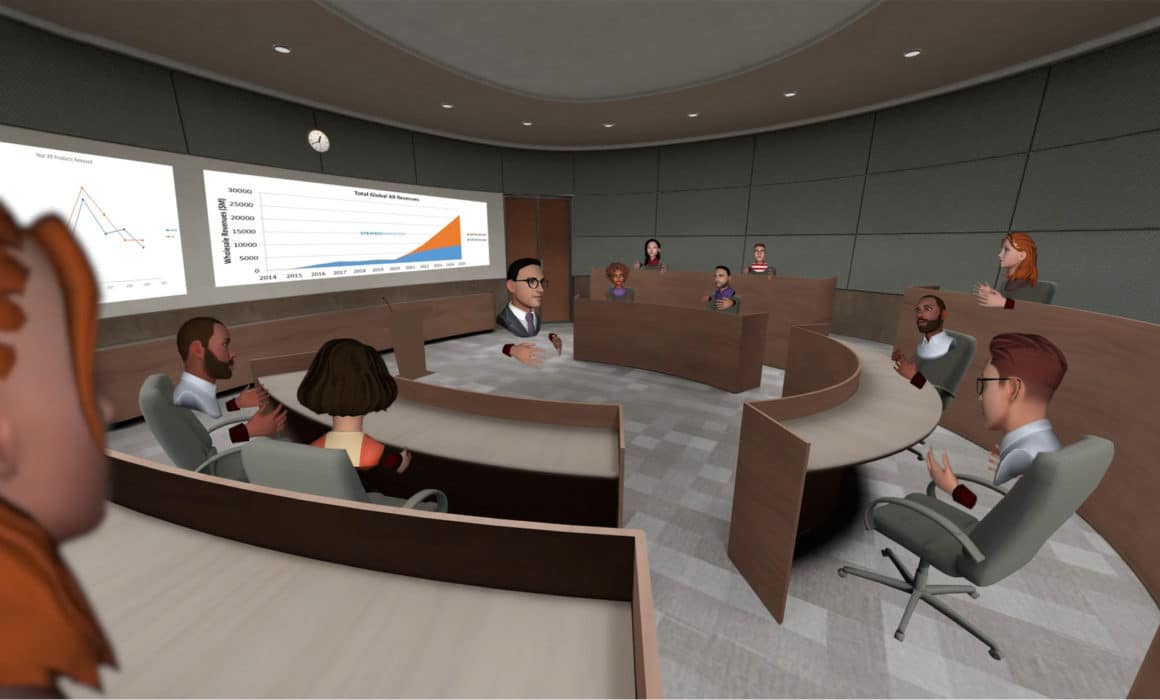 Introduction
Right after telelearning comes learning in virtual reality (VR). And before you say I have Zoom fatigue, we can assure you that this will be different. Rather than interacting with teachers and classmates through a screen, you will feel immersed and engaged in learning. You can have your next science class underwater and learn about the animals swimming around you– All while seeing and hearing your classmates through your headset. VR creates a sense of social presence that telelearning lacks, and a level of immersion that beat in-person classes.
Effectiveness
Experimental learning, simulations, and role-play all have a large place in VR. It is less about passive learning, like listening or reading, and more about active learning, like practice and discussion. With VR learning, your information recall and retention rates will be higher. The benefits of VR usage in classrooms also include raising students' success and enabling collaboration across remote participants from different backgrounds. Finally, in areas like language learning, VR can help expose students to the language and culture repeatedly, increasing the depth and breadth of practice (VRScout).
Virtual reality promotes learning by doing. Researchers suggest that increased levels of immersive content stimulate multisensory engagement and can ultimately lead to more effective learning outcomes (Webster 2016). As an extension, an experiment conducted with over 1000 undergraduate STEM students found that VR education improved grades by a full letter grade (DeHart, 2018). The improvement is primarily related to increased engagement and motivation. In addition, VR was found to be more effective in improving knowledge compared to non-VR scenarios like simulations or traditional learning (Chen et al.).
A review found VR education to be particularly effective in STEM, architecture, and medicine, as well as more fundamental skills and knowledge like learning how to organize thoughts (Hamilton et al., 2020). "A relatively small VR device can even act as a whole science lab." writes Adobe. Think about reduced safety concerns, increased lab capacity, and an end to those nighttime lab sessions. Students are not limited in what they can create, and teachers are not required to have long hours of preparation. And for those who get queasy dissecting a frog, there are simplified simulations.
Accessibility
One way that VR helps level the playing field is by making field trips accessible to all. This is especially relevant for k12 students whose parents often have to pay extra for more engaging learning opportunities (Maristute, 2020). For example, students can travel to recreations of Ellis Island in the 19th century, meet the Egyptians who built the pyramids or go to the moon in a spaceship. Furthermore, many prominent museums and galleries have their exhibitions available in VR for students to explore and interact with at their own pace.
In addition, VR can recreate physically impossible scenarios for students to experience. For example, students can learn history surrounded by the remains of the Acropolis in Athens while conversing with animated gods and goddesses. As a result, VR is spreading among virtual campuses like Edstutia, as well as in brick-and-mortar universities like Harvard University, Nova Southeastern University, and Fordham University. Some institutions, like Harvard University, have also started giving certifications in VR education to teachers.
Implementation
Just like remote work and therapy have not gone anywhere after the pandemic, remote learning is here to stay, taking education to the next level. In fact, a study published in 2018 that VR technologies are now mature enough to be integrated into education as much as any other computing technology (Elmqaddem, 2018). At Foretell Reality, we provide widespread education solutions, from virtual campuses to small discussion rooms and classrooms just like in a traditional school or university. On top of that, our users can customize their avatars, play games, collaborate on whiteboards, and explore 3D objects with their virtual bodies.