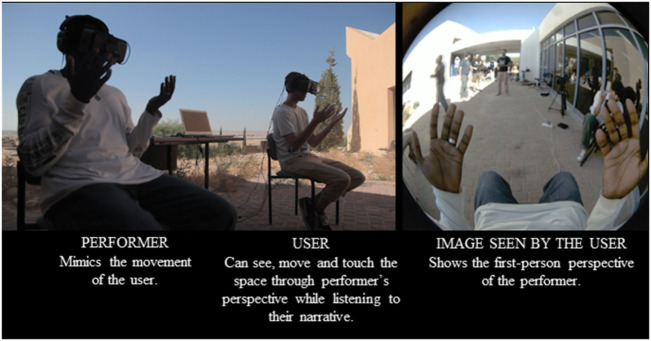 Virtual Reality (VR) is often called an 'empathy machine' for its ability to alter ingrained perspectives and unconscious biases. Unlike watching a video, reading a book, or hearing a lecture, VR acts as a focused lens into a fully realized world and, through that lens, provides experiences that are deeply moving and difficult to ignore.
What does this mean in practical terms? Here are six examples of how VR is being used right now to increase empathy both personally and professionally.
#1: Business
With the state of the current job market, employees are leaving businesses faster than ever in search of a better company culture. According to a recent survey of U.S. employees, HR professionals, and CEOs, 93% of employees reported they would stay with an empathetic employer, while 82% of employees would leave their position to work for a more empathetic organization. Major companies like Accenture are already using VR empathy training for their leadership and employees to increase retention, morale, and productivity. And Bank of America recently launched VR training programs in 4300 financial centers for the purpose of "strengthening and deepening relationships with clients, navigating difficult conversations, and listening and responding with empathy."
#2: International Relations
In a recent study out of France, a team of researchers analyzed the effectiveness of VR empathy training to increase global empathy and interest in learning about other counties. This included exposing U.S. high school students to cultures and environments around the world.
In that case, researchers found that VR allows "users to literally step into the shoes of others and see the world from their perspective," which has "shown significant plasticity of empathetic abilities even after the experience by decreasing implicit racial biases and increasing of mimicry of outgroup members." The team ultimately concluded that immersive VR experiences are a powerful tool in developing empathy, awareness, and altruistic behavior.
#3: Social Work
Social work is a profession that often requires empathy on a daily basis. A recent pilot study from a New York social work program leveraged 360 video to transport students to a realistic urban environment "with the goal of helping them learn about how its history, resources, demographics, and physical space impacts its inhabitants. The study found that participants felt that the experience, combined with reflective questions, "made them feel engaged and thoughtful, and able to better learn social work concepts."
VR also provides the ability to virtually embody an avatar and enter a simulation with other students in order to practice various scenarios in real time. The ability to personalize the avatar opens up exploration of biases in dealing with different genders and races in a safe, practice environment.
#4: Medicine
It can be difficult for doctors to empathize with their patients for a variety of reasons. It is also essential to a healthy recover for doctors and patients to have a strong, trusting relationship . In a recent study, medical students leveraged VR technology to simulate being in the shoes of a patient with age-related conditions such as macular degeneration, high-frequency hearing loss, or even Alzheimer's disease.
Following VR exposure, students exemplified a stronger "understanding of age-related health problems and increased their empathy for older adults" with various diseases or disorders. Another way VR is being applied in medical education is by staging difficult conversations with family members about terminal illnesses or end-of-life steps. By witnessing a variety of different reactions, doctors can tailor their delivery in order to be accommodating, patient, and prevent overly chaotic interactions.
#5: Law Enforcement
Empathy training has also been a staple for many law enforcement agencies. In a recent study, a group of police officers underwent empathy training, which significantly affected their behavioral patterns and led to "roughly 26 percent fewer arrests one week after the training." Officers were also "over 50 percent less likely to use force in an encounter," which increased cooperation and strengthened communication between officers and citizens. Overall, empathy training is leading to better outcomes within the community as a whole.
#6: Conflict Zones
Empathy is especially crucial in conflict zones and disaster response. The International Committee of the Red Cross recently ran an immersive VR workshop in order to generate empathy for those affected by conflict and violence. By the end of the session, participants were equipped to "understand humanitarian approaches to storytelling in conflict zones and representing people affected by violence." Aside from the storytelling aspect, emergency responders are given the tools to understand other people's pain and trauma responses before being thrown into a conflict zone or responding to a natural disaster.
Promising results in many research studies across multiple fields and professions show that VR is an effective method of empathy training. Now that headsets more prevalent and affordable, it is time to bring VR empathy training from studies into the forefront. Foretell Reality is a VR platform that provides safe, secure environments, customizable environments, and tools for trainers and educators to facilitate role play and simulation training for empathy and other human skills for the real world.