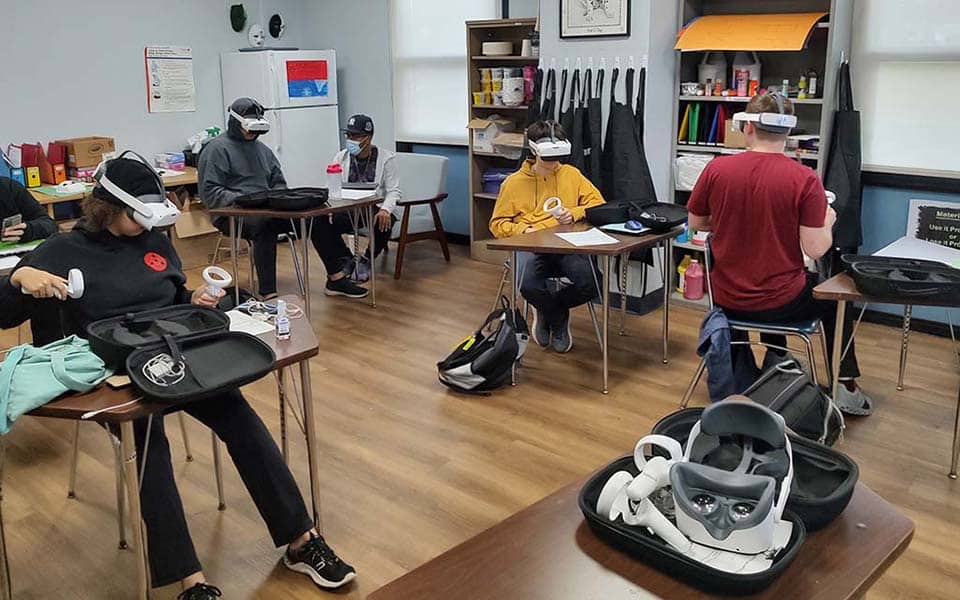 In their recent article, Questar III Boces explains how they found success using Foretell Reality in their classrooms for special education. Questar III is a Board of Cooperative Educational Services (BOCES) and educates approximately 1,600 students in various programs including career and technical education (CTE), New Visions, pre-K, and special education. Questar III also provides affordable management and administrative services ranging from grant writing to financial planning.
Student Satisfaction
Foretell Reality partnered with Questar III to create training sessions for key soft skills like employer expectations, customer service, and mock interviews for students from three different education centers. 84% of students using Foretell indicated that the VR experience was "easier than in person", and 14% specified that it was easier thanks to the increased focus on a survey.
The Work Readiness and Transition Perspective
"There are some real benefits to using virtual reality with our students … Not only do we see increased engagement and focused attention from our students, but it also provides them with more knowledge retention and boosted creativity," says Jon Levine, Work Readiness and Transition Coordinator for Questar III BOCES Special Education.
Levine says that VR classes relieved anxiety for their students because they gave them an opportunity to practice soft skills that they were not exposed to. Indeed, 72% of the students indicate that the use of virtual reality highly benefits their education, and gave the highest score for wanting to see more VR and Foretell Reality applications in future lessons.
Teacher Reviews
"I think VR offers engaging additional practice and create a realistic environment that can help future employees be more prepared for the process." says a teacher using Foretell Reality as part of the program. "Most of our students are very engaged with the technical world and very much enjoyed their experience," they add. All teachers interviewed agree on the benefits of engagement and realism provided by VR simulations in classrooms and express positive sentiments about its potential.