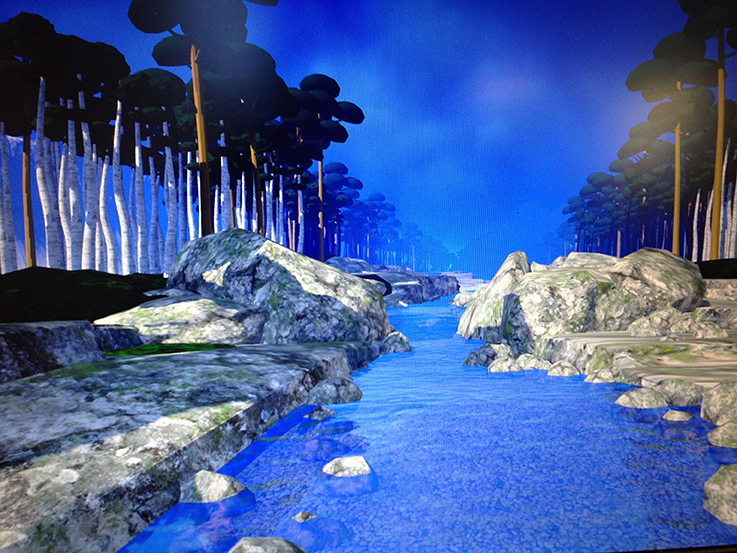 In late 2016, Frontiers in Psychology published a case study whose authors explored "the feasibility/clinical potential of using immersive virtual reality technology to enhance DBT® mindfulness skills training."
Dialectic Behavioral Therapy (DBT®) curriculum focuses on exercises that improve "mindfulness, emotion regulation, interpersonal effectiveness, and distress tolerance." It is considered the most effective treatment for Borderline Personality Disorder (BPD) but the demand for DBT® training "far exceeds existing clinical resources" and "most patients with BPD never receive DBT®" according to the study's authors.
In the case study, a 32 year old female subject diagnosed with BPD was immersed in a VR experience that gave the "illusion of slowly 'floating down' a 3D computer-generated river while listening to DBT® mindfulness training audios."
At the end of a series of these sessions, the woman stated that "urges to commit suicide, urges to self harm, urges to quit therapy, urges to use substances, and negative emotions were all reduced."
The study concluded that "Future controlled studies are needed to quantify whether VR-enhanced mindfulness training has long term benefits e.g., increasing patient acceptance and/or improving therapeutic outcome. Computerizing some of the DBT® skills treatment modules would reduce cost and increase dissemination."
Since 2016 when this case study was conducted, the availability and accessibility of VR technologies has dramatically increased. With a $299 Oculus Quest and an internet connection, those suffering from BPD can not only experience solitary mindfulness DBT exercises but also group sessions and guided 1:1 therapy based on other aspects of the DBT curriculum. VR is a scalable telehealth technology that is ready now for broader commercialization to treat various mental health conditions like BPD.
Foretell Reality is a social virtual reality platform that supports many different types of avatars with varying degrees of realism and expression for different use cases including VR therapy and support, soft skills training, and business collaboration. To schedule a demo, click here.